ARKARTIA
We are delighted to announce the launch of Arkartia, a new world for Tarot, on schedule February 2nd 2018.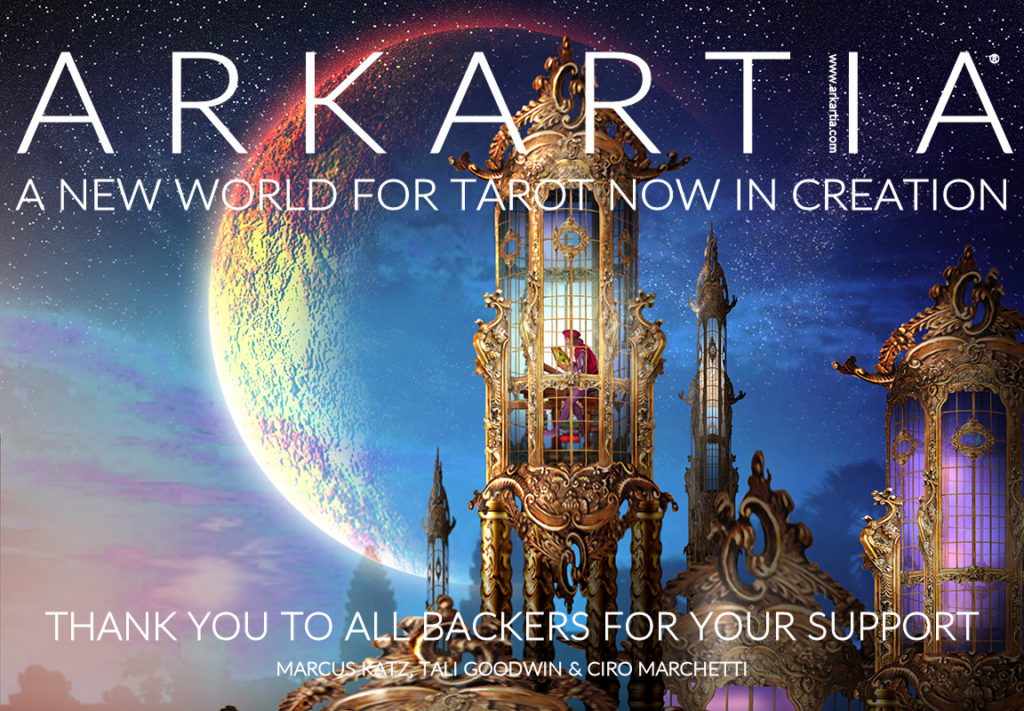 Register for the FREE ARKARTIA PREMIERS newsletter and to receive regular (and non-spammy) FREE tarot insights from the world's leading readers, teachers, authors, artists and researchers.
PLUS
A ONE-TIME ONLY EXCLUSIVE PRE-LAUNCH DISCOUNT ON YOUR MEMBERSHIP OF ARKARTIA.
REGISTER FOR THE ARKARTIA PREMIERS NEWSLETTER HERE.
Arkartia is a website featuring an interactive map and integrated tarot reading room, providing a unique "choose your own adventure" style experience for tarot learning and guidance.
As you click on different areas of the map, you will be taken to tarot exercises, practices, methods, and life-changing opportunities to use your tarot in daily life.
These are provided by artwork, animations (from leading tarot artist Ciro Marchetti), video clips and written materials unique to the site and created by best-selling and award-winning authors Marcus Katz & Tali Goodwin. The site also features musical scores for each realm of the zodiac written exclusively for Arkartia.

The site is designed for both absolute beginners to Tarot and experienced readers; professional readers; designers and artists; every participant can chose their own route and experience of this immersive site.
It is like having a huge range of tarot classes and courses at your fingertips, but delivered to you in response to your own choices and decisions.
The World Engine built into the site will send you regular quests, updates, exercises and insights, in addition to special surprises on festival days such as the Summer Solstice, and even your birthday!
A Quest Tree will unlock different quests for you depending on the interests that you follow, meaning that your experience of the site over the years will be utterly unique to your own journey.
There is also a great social element (which is optional, and fun) when you share your adventures with other wayfarers in linked Facebook groups.
Locations are richly illustrated by CIRO MARCHETTI with animated tarot images and surprises throughout your journeys through Arkartia.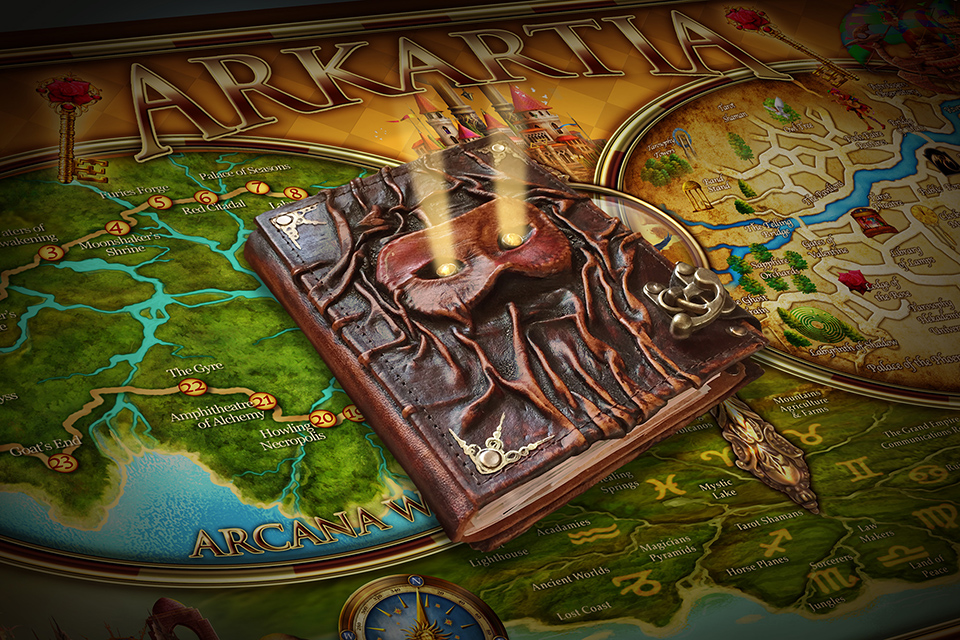 Each location leads to video series, life-changing experiences, unique gated spreads, tarot exercises, cartomancy reviews, secret competitions, tarot & oracle deck learning experiences, online gatherings … & much more!
The Arkartia site brings the vision of Pamela Colman Smith – who saw tarot as a world of the heart's desire – to life, with exclusive research and thirty-five years experience of teaching tarot.
Check out the video below for a mind-blowing revelation about the tarot which has been hidden in plain sight for a century!
ONE-TIME ONLY EXCLUSIVE PRE-LAUNCH DISCOUNT ON YOUR MEMBERSHIP OF ARKARTIA!